Krystyna Lenczynska
Founder and The President of The Academy of Beauty-Art
Famous Guru of Natural Cosmetology in Poland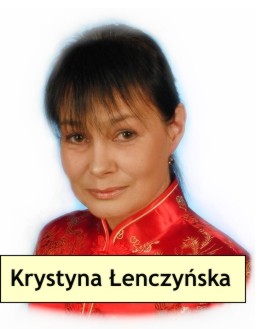 Certified Master of Cosmetology, Master Trainer of Practical Profession Tuition, Master of Reiki (the natural way of healing through touch). Precursor of applying natural therapies in modern cosmetology. She possesses 23 years of experience in beautifying people, creating images and has prepared presenters, e.g. TVN, TV Krakow, to appear before the cameras. She is the co-founder of Polish Cosmetological Society - Krakow Branch and a many year head of the Peer Court.
An author of dozens of unique treatments, massages and extremely effective teaching programmes. A long standing presenter and lecturer at national symposia and in cosmetic schools, at present the didactic core and President of the Beauty-Art Academy.
A charismatic speaker and teacher, a mentor and guide, whose workshops are always remembered for a long time.
Best known as Guru of Natural Cosmetology in Poland.
To contact The President of The Academy of Beauty-Art, Krystyna Lenczynska, just write e-mail to: - you can write in English or Polish.
Personal homepage of Krystyna Lenczynska: krystyna.asp.edu.pl